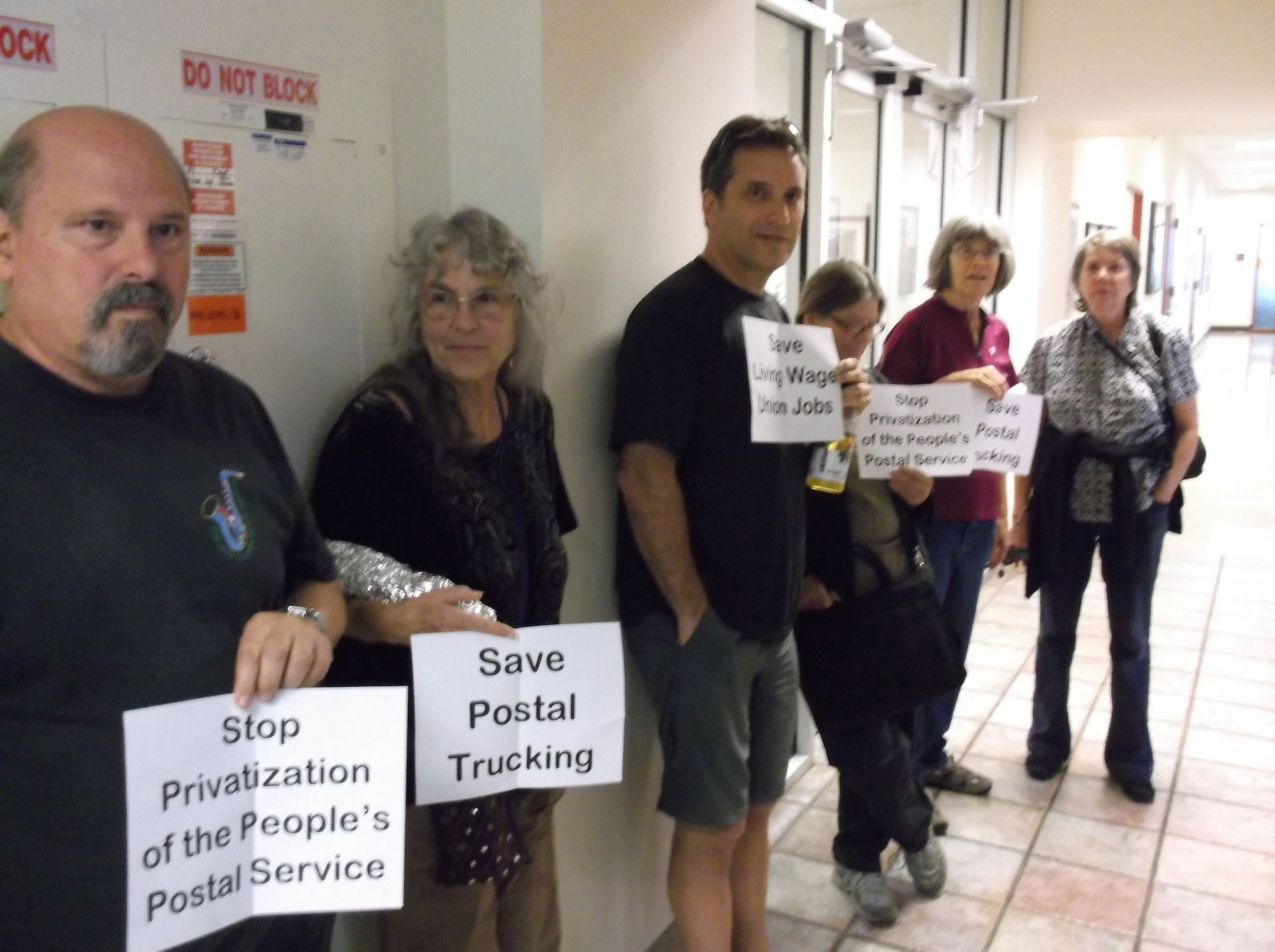 Eleven protesters invaded the office space of Portland's senior US Postal Service management today. Slipping past security barriers on the third floor of the Main Post Office, the group occupied the hallway outside the offices of Brenda Jackson, transportation manager for the Portland district. Demanding a meeting with Jackson, the so-called "postal protectors" insisted that management stop subcontracting the trucking of "the people's mail."
Claiming concerns about safety, cost and corruption, the protesters engaged senior managers, postal security officers and finally the Portland police. After USPS manager Rick DeWolfe promised the "protectors" he would look into setting up a community meeting with Jackson and police dropped the threat of arrest, the group agreed to disperse.
"Postal truckers are losing work to a bankrupt, fly-by-night outfit, Dill Star Route Inc, in a corrupt, no-bid deal with local USPS manager Brenda Jackson," declared Jamie Partridge, a protester and retired postal worker. "We intend to stop this attack on family wage, union jobs."
The protesters included retired postal workers, a minister, a small business person, seniors, and a union organizer, all of whom declared themselves impacted by postal privatization.
Declaring "we'll be back!" the "protectors" vowed to interfere with private mail transport, if postal management did not reverse the subcontracting. The group has blocked or interrupted Dill mail trucks four times this summer – with people, with a car and with a bike "swarm".