Pass The Equality Act To Protect LGBTQ Americans
All - Now
Sign Here!
It's never too late.... Federal law and the majority of U.S. states lack explicit non-discrimination protections for LGBTQ people at work, at school, and elsewhere, leaving them vulnerable to discrimination.

In other words, a person can be fired from their job, evicted from their home, denied access to housing, credit, loans, hotel services, and even jury duty on the strict basis of their sexual orientation or gender identity.

The Equality Act would amend the Civil Rights Act of 1964 and other key federal non-discrimination laws to provide clear, explicit federal protection against discrimination based on sex, sexual orientation, or gender identity in employment, housing, credit, federally funded programs (including education), and federal jury service. Please sign above.
Take The Peace Pledge -

All - Now
Sign Here!
The Divest From War Machine campaign is calling upon members of Congress to declare independence from the military-industrial complex. Join us.
On April 16, 1953, President and former Five-Star General Dwight D. Eisenhower explained, "Every gun that is made, every warship launched, every rocket fired signifies, in the final sense, a theft from those who hunger and are not fed, those who are cold and are not clothed. This world in arms is not spending money alone. It is spending the sweat of its laborers, the genius of its scientists, the hopes of its children."
He underscored the real costs of spending on weaponry explaining, "The cost of one modern heavy bomber is this: a modern brick school in more than 30 cities. It is two electric power plants, each serving a town of 60,000 population. It is two fine, fully equipped hospitals. It is some fifty miles of concrete pavement. We pay for a single fighter with a half-million bushels of wheat. We pay for a single destroyer with new homes that could have housed more than 8,000 people."
On January 17, 1961, Eisenhower warned: "In the councils of government, we must guard against the acquisition of unwarranted influence, whether sought or unsought, by the military-industrial complex. The potential for the disastrous rise of misplaced power exists, and will persist."
Decades later, few would deny that his warnings have not been heeded. Bipartisan support in Congress has driven an explosion in overspending on weapons and wars. Even allowing for the under-reporting of "dark ops" and other military budgeting, the United States overspends far beyond any legitimate or reasonable security needs.
Politico reported, "Despite recently closing hundreds of bases in Iraq and Afghanistan, the United States still maintains nearly 800 military bases in more than 70 countries and territories abroad-from giant "Little Americas" to small radar facilities. Britain, France and Russia, by contrast, have about 30 foreign bases combined."
The Guardian reported, "The bipartisan budget was expected to include $716bn for military spending in 2019, up 13% from 2017 spending levels and a solid 7% rise from what the White House had requested."
The United Nations' special rapporteur on extreme poverty and human rights Philip Alston reported, "The United States is one of the world's richest and most powerful and technologically innovative countries; but neither its wealth nor its power nor its technology is being harnessed to address the situation in which 40 million people continue to live in poverty." This while the U.S. "spends more on national defense than China, Saudi Arabia, Russia, the United Kingdom, India, France and Japan combined."
Please join us calling on your Senators and Representative to sign on to the peace pledge: "I will not seek nor accept donations from weapons manufacturers or from their executives or lobbyists. I understand that taking such money while voting on their funding is a fundamental conflict of interest."
Tell Congress To Fully Fund The

Environmental Protection Agency

All - Now
Sign Here!
President Donald Trump's new 2019 budget request would slash Environmental Protection Agency (EPA) funding by nearly a quarter.
These devastating cuts would compromise the ability an already-underfunded EPA to keep our air and water clean. It would mean less monitoring of pollution sources, fewer polluter prosecutions, delayed cleanups and an overall reduction of staff and resources.
Our health and environment depend on a fully-funded EPA. Please send a message to your US Representative and Senators now by signing above.
We Must Save and Improve Social Security

All - Now
Sign Here!
Social Security is the most successful social insurance program in our country's history, and yet there are those in Washington and on Wall Street who continue to call for unnecessary cuts, using misleading words such as that it is an entitlement program, to confuse us.
Now, Speaker of the House Paul Ryan has called for a commission to "fix" Social Security. We're not confused or fooled. We know that "fix" is just code for "cuts." We demand that Congress reject any commission whose actual intent is to cut our hard-earned Social Security benefits. Join us by signing above.
Tell Department Human Services Secretary:

Don't Separate Families At The Border

All - Now
Sign Here!
As mothers, fathers, and people who care about children, we urge you to stand with children and families and strike down a proposed DHS policy that would separate migrant children from their parents at the border. This is an inhumane, cruel and unnecessary policy that will cause more trauma to already traumatized children and families seeking refuge in the U.S. Please sign above.
March For Our Lives! -

Portland - Mar 24
Terry Schrunk Plaza
431 SW Madison St
10 am - 2 pm
We've had enough. Thoughts and prayers are not enough to honor the victims of gun violence. What we need now is action.

We, the students of the Portland Metro area, invite you to rally with us to end gun violence and mass shootings in our schools. We are marching to demand action from our leaders because we shouldn't be afraid that our next day in school might be our last. We invite all of our elected officials, school board members, community leaders, teachers and all who join in our mission to join us and our families as we March for Our Lives.
We will mourn for those who died too young at MSD High School in Florida and in every school before it. We will celebrate their lives. We will be the voices they no longer have. We will NOT STAND DOWN!
This movement is special because it's being led by students, with help from their parents and teachers. The students from Parkland, Florida are inspiring people around the country who care about sending the same message: enough is enough. We are marching for our lives.

Students will rally in Washington D.C and in local communities across the country to demand action from our leaders on March 24 - join us as we fight for an America that is free from gun violence. The last big change movement for violence change came when students protested the Vietnam War. It can happen again.
Two Films in March!

Chasing Coral -

Salem - Mar 20

How To Start A Revolution - Salem - Mar 27
Grand Theatre
191 High St NE
Doors: 6:15 pm
Film: 7:00 pm
What lies below, reveals what lies ahead! Coral reefs around the world are vanishing at an unprecedented rate. A team of divers, photographers and scientists set out to discover why and to reveal the underwater mystery to the world.
$5.
Salem Public Library, Anderson Room
585 Liberty St SE
Doors: 6:30 pm
Film: 7:00 pm
This film explains how nonviolence pioneer Gene Sharp's work has been used by activists all over the world to peacefully effect huge social and political changes.
This second film will be shown in partnership with Oregon Peaceworks.
World Water Day: "Nature For Water"

Salem - Mar 22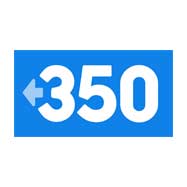 Marion St Bridge near Marion Sq Pk
Marion and Commercial Sts NE
5-6 pm
"The theme for World Water Day 2018 is 'Nature for Water' - exploring nature-based solutions to the water challenges we face in the 21st century."
Join 350 Salem OR on the bridge overlooking the
Willamette River for a quiet hour to remind us to respect and protect our rivers.
The First

Legislature's Joint Committee on Student Success

Eugene - Mar 22
Sheldon High School
2455 Willakenzie Rd
7-9 pm
The Joint Committee on Student Success will be touring Oregon and listening to testimony about the state of our schools over the next few months, and they're kicking things off next week in Eugene.
This is an opportunity for educators, students, parents, and community members to make their voices heard and to urge legislators to make the right investments in our classrooms. Whether it's reducing our class sizes, restoring programs like art and music, or making sure all children have access to a counselor, your story is important and legislators need to hear from you. Join us and speak up!
Criminal Justice Reform in Oregon

Salem - Mar 23
Willamette Heritage Center at the Mill
1313 Mill St SE
Lunch: 11:30 am
Program: Noon
Criminal justice reform has emerged as an issue many on the left and the right have surprisingly aligned. The Charles Koch Institute, American Legislative Exchange Council, Southern Poverty Law Center and the American Civil Liberties Union have initiated research and action to ensure civil rights and human dignity are respected in both state and federal jurisdictions.

Oregon has slowly, but steadily passed and implemented a number of criminal justice reform laws since 2010. These relatively new laws are intended to improve justice in Oregon for victims of crime, those accused of a crime and those punished when found guilty of a crime.
Please join us for presentations by David Rogers, Executive Director of ACLU of Oregon and Walter Beglau, Marion County District Attorney who will provide their insight and commentary on current and future reform efforts and their impact on Oregonians.
For luncheon reservations, click here or call (503) 370-2808 by noon, Wednesday, March 21.
March For Our Lives!

Mid-Willamette Valley - Mar 24
Salem:
Oregon Capitol
900 Court St NE
Rally: 11 am
March: 12 noon
Corvallis:
Downtown
2 NW 1st St March: 10: 30 am
Eugene:
Wayne Morse US Courthouse
405 E 8th Ave
March: 10 am
This movement is special because it's being led by students, with help from their parents and teachers. The students from Parkland, Florida are inspiring people around the country who care about sending the same message: enough is enough. We are marching for our lives.
The last big change movement for violence change came when students protested the Vietnam War. It can happen again. Join in.
Dr Mike Huntington Presents:

Advances Toward Universal Health Care
Salem - Mar 25
Salem Fellowship of Reconciliation
4th Sunday at 4
490 19th St NE
4 pm
Dr. Mike Huntington, an activist in Health Care for All Oregon (HCAO)*, Physicians for a National Health Program, and Mad As Hell Doctors presents: Advances Toward Universal Health Care.
Please join use and invite others. A potluck follows the program at 5:30 PM.
Everyone is welcome; our building is accessible.
For more information, call 503-371- 6109.
*The Oregon Fellowship is a member organization of HCAO.
Columbia Riverkeeper Needs You!
Portland Gorge Area - Ongoing
Find The Action Which Speaks To You, Here!
Columbia Riverkeeper's mission is to protect and restore the water quality of the Columbia River and all life connected to it, from the headwaters to the Pacific Ocean. Our strategy for protecting the Columbia includes working in river communities and protecting the people, fish and wildlife that depend on the Columbia River.
Click above to find the action/issue which you can help with. Make a difference!
Peace Vigil
Silverton - Ongoing: Every Last Monday
Town Park, near Main & Fiske
5:30 - 7 PM
Join us every month on the last Monday.
A Healthy Planet Starts With You!
Salem - Ongoing
Find A Walk Near You
Join 350 Salem OR at the mobile sculpture on High St NE, between Court St NE and Chemeketa NE, at 9 AM on Wednesday mornings to walk with us as part of the Just Walk Salem program.
We'll meet at the bus terminal to encourage people to leave their cars at home and take the bus. We'll walk around downtown ending at the Wednesday Farmer's Market where locally grown/made items are available for purchase. We hope to walk every Wednesday morning!
Or find another group which meets at a more convenient time for you. Maybe you'd like to start your own Just Walk group. Go
here for details.
Mill Creek Riparian Repair Project
Salem - Ongoing: Every First Saturday
1320 A St NE
9 AM
Join the Mill Creek Riparian Repair Team! We want your help to clear ivy and other invasive plants from Mill Creek. We'll provide tools and gloves, but you're welcome to bring your own too. It's rain or shine, so dress appropriately.
Find An Event Near You!
Find an event here which help bring about a World Without War.
And, let us know about any event you're planning. We'll list it on our events page, and in the calendar on the right side of this website. And we'll email everyone on our list who lives in your area asking them to attend. Go here to find Resources with which to create an event and a Calendar of important peace holidays.
Oregon Peace Calendar

All - Events Calendar
Oregon Peace Calendar
Click here for your Oregon Peace Calendar.
The Resistance

Campaign Nonviolence National Group

All - Events Calendar
Follow Us!
Check here for their calendar, and upcoming events.
Racial Justice Organizing Committee

All Oregonians - Events Calendar
Racial Justice Organizing Committee
Click here to learn more about how you can participate.
Friends of Trees

All Oregonians - Events Calendar
Friends of Trees
Planting Trees in your Neighborhood
Click here to learn more about how you can participate, and when they'll be in your neighborhood.
| | |
| --- | --- |
| SOLVE - All Oregonians - Events Calendar | |
Find An Event In Your Area
Become a volunteer caring for your environment and community. Dig in to take care of the parks, neighborhoods and natural areas where we live, work and play!
Click here for more information.
Straub Environmental Center

Salem - Events Calendar
1320 A St NE
Check here for their calendar, and upcoming programs/classes/events.
| | |
| --- | --- |
| TWO Ways to Support OPW If You Shop Online! | |
If you shop online, you can help Oregon PeaceWorks and it won't cost you a cent!
If you shop online, you'd probably prefer to make Shopping = Giving to OPW. Using the iGive button means it's completely free; all costs are paid by the stores. Over 1,000 online stores participate.
All you have to do is install the iGive Button on your browser. (Full instructions are given when you click the link.) It only takes a moment. In fact, Oregon PeaceWorks (which iGive calls PeaceWorks - Oregon for some reason) will get $5 for every person who tries the button, even if you don't wind up using it!
Share now by forwarding this e-mail, posting on Facebook, or even tweeting.
Here's the special link you must use: http://iGive.com/welcome/lp2/wr15.cfm?c=2917&m=15785
The iGive Button makes it really, really simple.
It automatically makes sure that a portion of your purchases at over 1,000 stores becomes a free donation to Oregon PeaceWorks. Shopping = giving year 'round. The Button makes sure every purchase counts, even if you forget. Pretty easy!
**************************************************************************************************
Here's another way to help OPW through your online shopping and even google searching:
Get a GoodShop widget installed on your browser by visiting http://goodsearch.com/goodto-go/. It will do about the same as the iGive button if you shop at any of 2,500 online stores, but at the same time, you can set GoodSearch as your default search engine. It's the same as Google or Yahoo search, but every time you search, OPW will get a small donation. It's only a penny or two per search, but it definitely adds up over the course of a year and a bunch of members. When you install the widget (which is dead easy, by the way), just select Oregon PeaceWorks as the recipient of the donations you generate. Convenient and it costs you nothing!
Thank you for taking the time to do this for Oregon PeaceWorks!
Oregon PeaceWorks
educating and activating people for peace, justice and sustainability since 1987.
Prepared by Roberta Cade

OPW Board Secretary