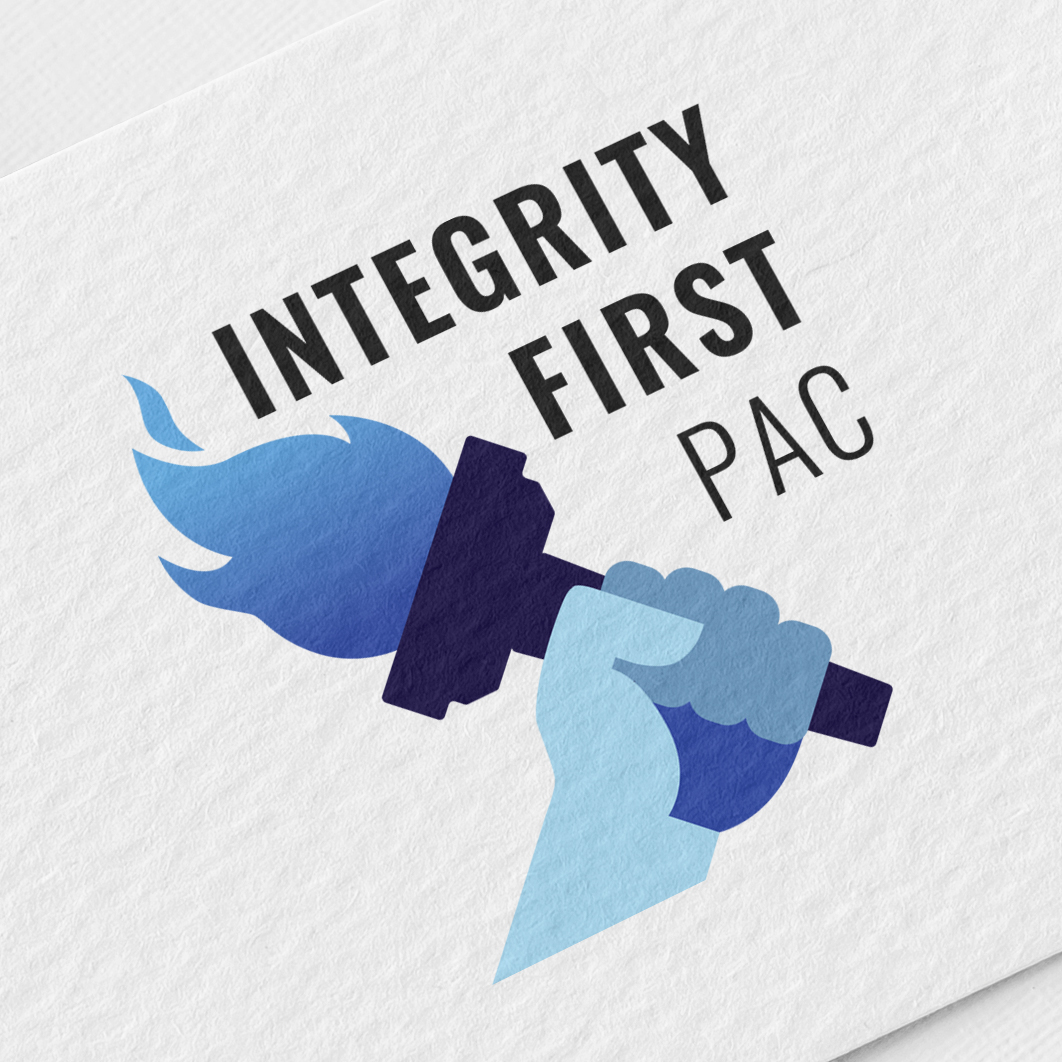 Sign Here!
The ocean, with 96% of the world's water, is a key tool in the work to combat the climate crisis. In fact, our ocean is a vast energy and carbon dioxide sink that absorbs 90% of the world's excess heat and one-third of the world's carbon.

Congress must take bold action to protect the health of our ocean and coastal communities, promote ocean health and resiliency, spur clean energy research and production, and protect our shorelines from the ravages of climate change.

To cool the ocean's fever and slow sea level rise, we must act boldly, and we must act now. Sign above to tell Congress to take bold action to protect our ocean!
Cancel Jordan Cove Once And For All!

All - Now
Sign Here!
This month, developers across the country canceled fossil fuel projects such as the Keystone XL pipeline, and the Kalama Methanol refinery. Our movement to stop new fossil fuel pipelines and terminals continues to win, let's make Jordan Cove LNG next.

The other week, the courts denied Pembina's request to stall Tribes, landowners, community organizations, and the State of Oregon's lawsuit to challenge Jordan Cove LNG's FERC approval - this is another win for our communities! But it's not over yet. Until Jordan Cove LNG's FERC permit is revoked, or Pembina cancels the project for good, the threat of eminent domain for landowners still exists.
Please sign above to request Pembina cancels Jordan Cove LNG project.
The Golden Ruleism Booklet For You.

All - Now
Download Here!
Golden Ruleism is an expanded view of an "age old" idea - with roots in the universally known and respected precept commonly known as "The Golden Rule."
Golden Ruleism goes above and beyond the original. Compassion, empathy, and justice for everyone is at the heart of it.
It is for the benefit of individuals and families, and for benefit of the nonprofit charities whose missions they want to be successful.
The booklet is both inspirational and aspirational. Download the PDF of the booklet above.
Urge Large Corporations to Stop Funding
American Legislative Exchange Council.

All - Now
Sign Here!
Right now, a far-right lobby group called the American Legislative Exchange Council (ALEC) is wielding its insider power to push Trump's "Big Lie" about the 2020 election and ram dangerous anti-voter bills through target state legislatures.
Some major corporations -- including UPS, Anheuser-Busch, and FedEx -- have refused to stop funding ALEC despite this blatant assault on our democracy. Please sign our petition to urge these companies to stop funding ALEC.
Poisoned Planet:

Injustice of Disposable Culture &

Hope For the Future Webinar!

All - Jun 23
Sign Up Here!
2 -3 PM
Join us for an in-depth conversation on the injustice of disposable culture and how to move beyond plastic with Sasha Adkins, Lecturer at Loyola University Chicago and Author of From Disposable Culture to Disposable People: The Unintended Consequences of Plastics, BrittanyDavis, Human-Environment Geographer and Independent Researcher, and Frankie Orona, Executive Director of Society of Native Nations.

Moderated by Plastic Pollution Coalition's Advocacy Program Manager, and Founder of The Last Plastic Straw, Jackie Nuñez, the conversation will center on plastics, eco-facism, and the consequences of disposable culture on our relationships to ourselves, to each other, and to the planet-as well as how to find hope for our future.
Watch, then Join on Zoom:

8 Billion Angels!

All - Jun 24
Register to Watch Here!
Register for the Webinar Here!
4 PM
The Center for Biological Diversity is teaming up with the producer of the documentary 8 Billion Angels, a film that explores how population pressure threatens our oceans, rivers, land and air - and how solutions, including women's empowerment and transitioning away from fossil fuels, can get us back on track.
Watch the film between June 17 and June 24 at your convenience, and then join us for a Saving Life on Earth webinar. Register above.
2000 Steps Home Challenge!

All - Before Jun 26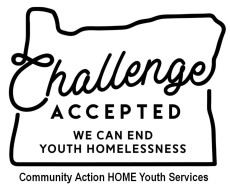 Register Here!
There's still time to join in on the fun! Participants will complete their chosen "challenge" to help us raise awareness for youth experiencing homelessness.
This can be a 2k, 5k, free movement such as dancing or hiking, or simply adding 2,000 extra steps to your weekly routine... and since the event is completely virtual, you can participate anywhere and any time of day you want!
There are many ways you can participate and registration is by donation only. Each registrant who donates $10 or more will be entered into a raffle for some amazing prizes from our sponsors. For complete details and to sign up, please click above.
Pressure Nuclear Weapons Profiteers!

All - Jun 26
Email to Learn More Below!
8 - 10 AM
We're addressing the nuclear problem from another angle: targeting the nuclear weapons companies with both divestment, direct contact, media and the law.
We will have simple divestment tools for individual consumers and investors, and resources for larger-scale collective divestment.
You will learn powerful ways to influence corporate leadership by yourself or with a community.
Speakers and Facilitators include:
Susi Snyder, Don't Bank On The Bomb
Nick Cantrell, Green Future Wealth Management
Vicki Elson, Treaty Alignment Campaign
For more information, email vickielson@gmail.com
Join Us for The Soul Box Project!

All - Jun 26
Sign Up Here!
Multnomah Art Center, Portland
7688 SW Capitol
9:30 AM
Procession 10 AM
Join Moms Demand Action volunteers and community members for this outdoor, in-person event as we support The Soul Box Project exhibit "This Loss We Carry" at the Multnomah Arts Center.
This display of 70,000 hand-folded origami boxes raises awareness of the gun violence epidemic in the US. Each box holds space for one life taken or injured by gun violence.
Please join us. Wear your red shirts and a mask. To join the procession, sign here.
Polly's Corner Peace Vigil

Salem - First Wed
Polly's Corner
Chemeketa and Liberty Sts NE
12 Noon - 1 PM
"I will not be a part of the killing of any child, no matter how lofty the reason. Not my neighbor's child. Not my child. Not the enemy's child. Not by bomb. Not by bullet. Not by looking the other way. I will be the power that is peace." - Charles P. Busch is the founder of Peace Village Inc. and Fields of Peace.
Please wear a mask and social distance.
Tune Into KMUZ for Local Environmental,
Land Use and Racial Justice Issues
Salem - First Week of the Month
8 AM
Check out these local shows on KMUZ Community Radio 100.7 & 88.5 FM.
Each month on the first Tuesday, "The Elephant in the Room" with Tom Ellis of 350 SalemOR, will have a discussion with leading experts on the climate and related issues. And in months with five Tuesdays, he'll be on the last Tuesday with a Permaculture feature.
On the first Wednesday each month, Aileen Kaye will bring information on land use in Marion County.
And on the first Thursday each month, Racial Justice Organizing Committee (RJOC) will feature interviews with Advisory Groups, and RJOC news and activities. RJOC will have zoom meetings, a book club and other events. Check their schedule here.
A Healthy Planet Starts With You!
Salem - Ongoing
Find A Walk Near You
Join 350 Salem OR at the mobile sculpture on High St NE, between Court St NE and Chemeketa NE, at 9 AM on Wednesday mornings to walk with us as part of the Just Walk Salem program.
We'll meet at the bus terminal to encourage people to leave their cars at home and take the bus. We'll walk around downtown ending at the Wednesday Farmer's Market where locally grown/made items are available for purchase. We hope to walk every Wednesday morning!
Or find another group which meets at a more convenient time for you. Maybe you'd like to start your own Just Walk group. Go
here for details.
Columbia Riverkeeper Needs You!
Portland Gorge Area - Ongoing
Find The Action Which Speaks To You, Here!
Columbia Riverkeeper's mission is to protect and restore the water quality of the Columbia River and all life connected to it, from the headwaters to the Pacific Ocean. Our strategy for protecting the Columbia includes working in river communities and protecting the people, fish and wildlife that depend on the Columbia River.
Click above to find the action/issue which you can help with. Make a difference!
| | |
| --- | --- |
| World Beyond War - Events Calendar | |
Find An Event Near You!
Find an event here which help bring about a World Without War.
And, let us know about any event you're planning. We'll list it on our events page, and in the calendar on the right side of this website. And we'll email everyone on our list who lives in your area asking them to attend. Go here to find Resources with which to create an event and a Calendar of important peace holidays.
Find An Event In Your Area
Become a volunteer caring for your environment and community. Dig in to take care of the parks, neighborhoods and natural areas where we live, work and play!
Click here for more information.
The Resistance

Campaign Nonviolence National Group

Events Calendar
Follow Us!
Check here for their calendar, and upcoming events.
| | |
| --- | --- |
| Friends of Trees - Events Calendar | |
Friends of Trees
Planting Trees in your Neighborhood
Click here to learn more about how you can participate, and when they'll be in your neighborhood.
| | |
| --- | --- |
| TWO Ways to Support OPW If You Shop Online! | |
If you shop online, you can help Oregon PeaceWorks and it won't cost you a cent!
If you shop online, you'd probably prefer to make Shopping = Giving to OPW. Using the iGive button means it's completely free; all costs are paid by the stores. Over 1,000 online stores participate.
All you have to do is install the iGive Button on your browser. (Full instructions are given when you click the link.) It only takes a moment. In fact, Oregon PeaceWorks (which iGive calls PeaceWorks - Oregon for some reason) will get $5 for every person who tries the button, even if you don't wind up using it!
Share now by forwarding this e-mail, posting on Facebook, or even tweeting.
Here's the special link you must use: http://iGive.com/welcome/lp2/wr15.cfm?c=2917&m=15785
The iGive Button makes it really, really simple.
It automatically makes sure that a portion of your purchases at over 1,000 stores becomes a free donation to Oregon PeaceWorks. Shopping = giving year 'round. The Button makes sure every purchase counts, even if you forget. Pretty easy!
**************************************************************************************************
Here's another way to help OPW through your online shopping and even google searching:
Get a GoodShop widget installed on your browser by visiting http://goodsearch.com/goodto-go/. It will do about the same as the iGive button if you shop at any of 2,500 online stores, but at the same time, you can set GoodSearch as your default search engine. It's the same as Google or Yahoo search, but every time you search, OPW will get a small donation. It's only a penny or two per search, but it definitely adds up over the course of a year and a bunch of members. When you install the widget (which is dead easy, by the way), just select Oregon PeaceWorks as the recipient of the donations you generate. Convenient and it costs you nothing!
Thank you for taking the time to do this for Oregon PeaceWorks!
Oregon PeaceWorks
educating and activating people for peace, justice and sustainability since 1987.